Brands - Iron & Glory
Iron & Glory was born in the streets and workshops of Brooklyn, NYC. The values and aesthetics of its origin remain, creating products that add style and curiosity in spades. Seeking simplicity in the modern day, Iron & Glory promotes an analogue lifestyle that's reflective of forgotten crafts. Tools, stationery, analogue games, and barware are the focus, whether for indoor or outdoor use. Not one's to limit ourselves, you'll also discover a double axis globe and sandalwood aroma cones in a tin as part of the Iron & Glory collection.
Perfect for:
Artistry admirers, skull fanatics, curiosity collectors, adventurers, analogue gamers.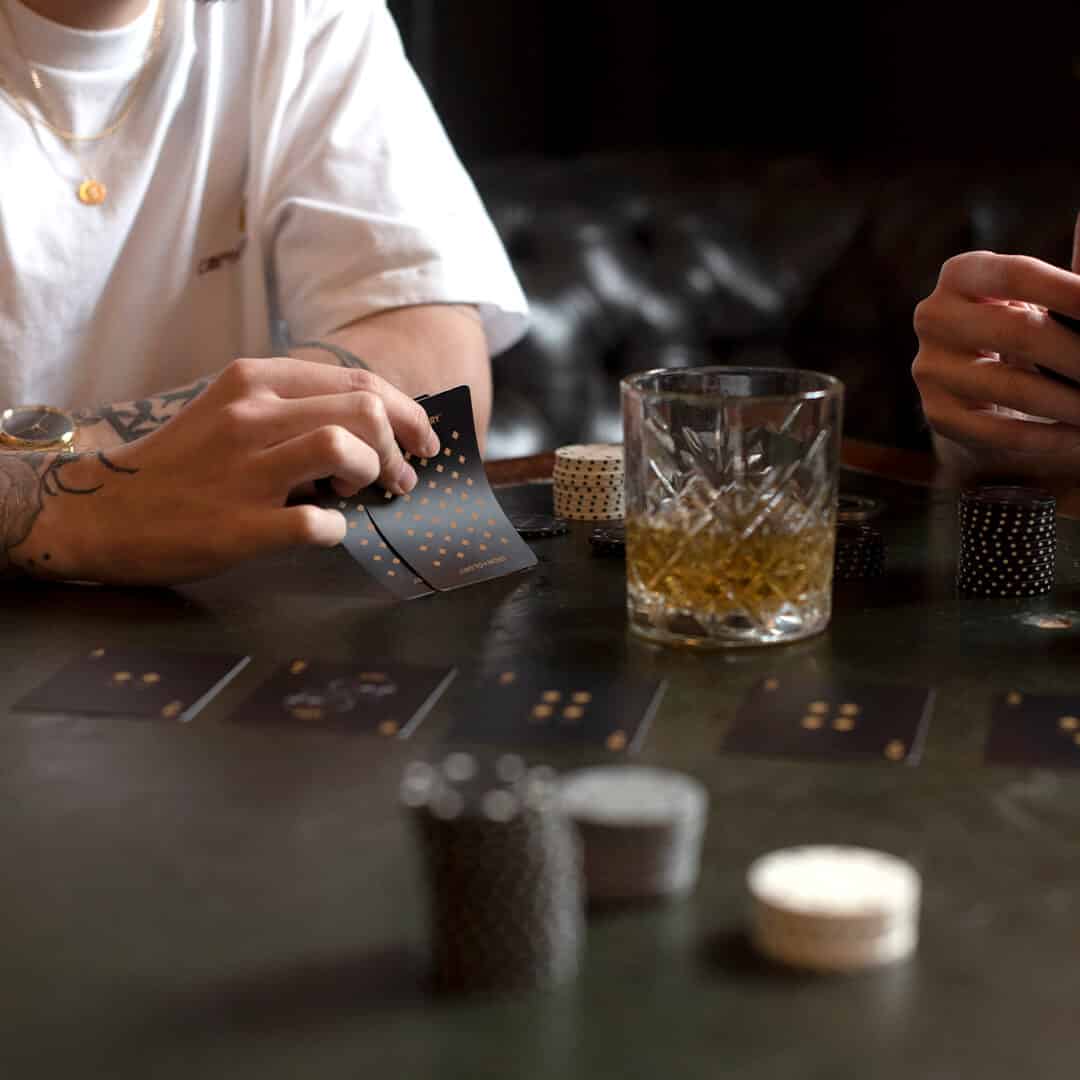 the Games we play
You can't beat the classics. Long before Game Boy, Nintendo, and Sony PlayStation were games like chess, draughts, and Connect 4.
These analog games have stood the test of time and are are great way to play an opponent, or yourself, whilst taking a break from the ever-present screen.
The Iron & Glory games collection includes dominoes, Line Up (aka 4 in-a-row), playing cards, chess, sudoku, dice and a beautiful poker set in a wooden case.
When we're not playing games, we're designing them, so stay tuned, there's more on the way...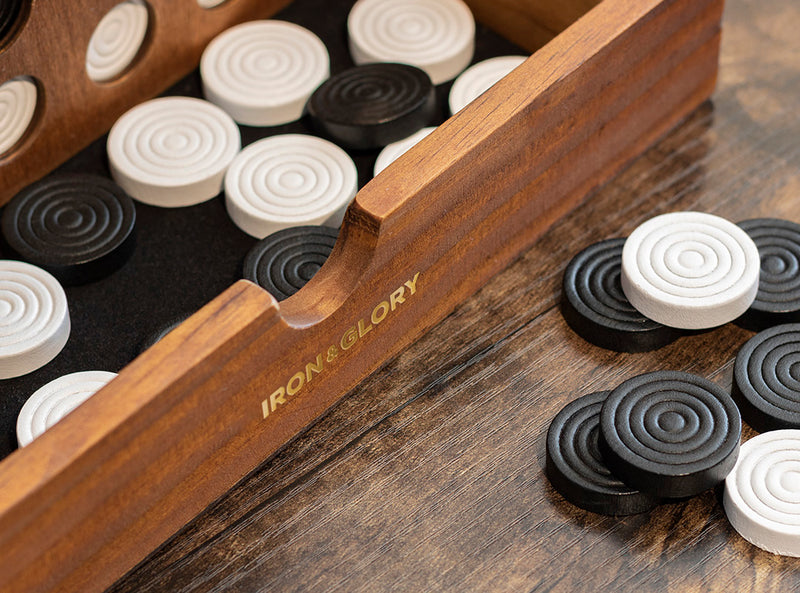 IRON & GLORY BEGINNINGS
Iron & Glory is about purpose. Enduring, useful, good looking purpose.
Inspired by his grandfather's mechanical and metal fabrication skills, and his own interest in modifying and hand finishing every day objects to gift to friends, Richard Brandt started Iron & Glory in 2014 from a small studio in Bushwick, Brooklyn.
A chance encounter with London based designer Jim Cox in early 2018 led to a creative partnership that would allow Richard to focus his attentions on developing additions to the I&G range whilst Jim handles marketing and promotional duties from the UK.
Iron and Glory…Tools for Uncommon Living.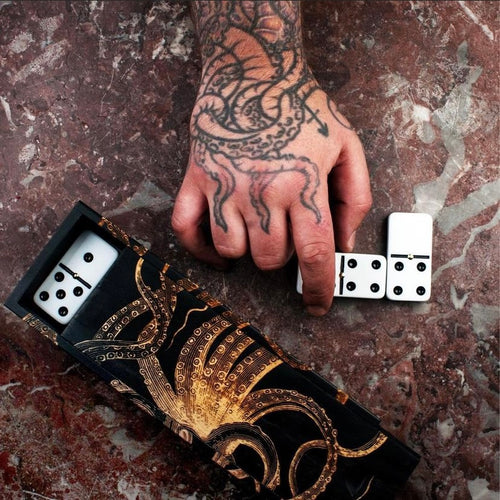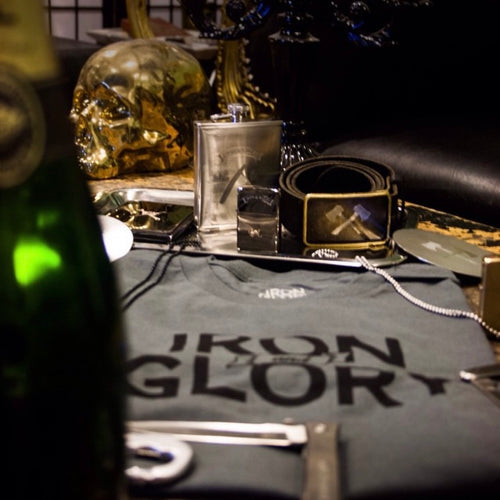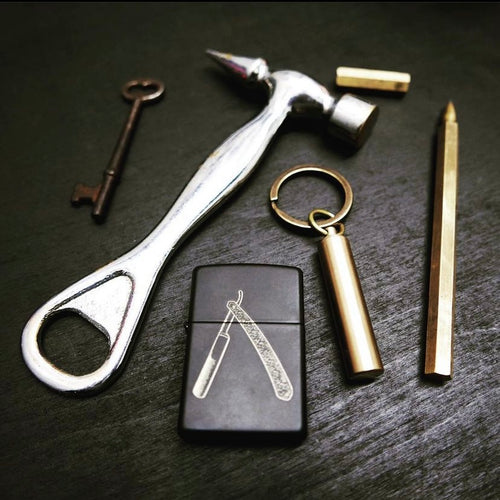 Perfect for:
artistry admirers,
skull fanatics, curiosity collectors, adventurers, analogue gamers.
Shop Brands - Iron & Glory