Kitchen tips and very helpful conversions.
Over £30 Express UK Delivery (1-3 days)
FREE
Under £30 Express UK Delivery (1-3 days)
£3.95
Useful cooking guides, kitchen tricks and other handy stuff, printed onto an apron, upside-down so they can be read by the chef. Faster than frantically thumbing through cook books while your goulash explodes. Cleaner than coating your keyboard in bolognese while Google loads. We've moved the help to the place you're supposed to wipe your dirty hands!

- 870 x 880 x 3mm | 0.2Kg

An idea by John Caswell made by Suck UK

United Kingdom:
Express UK delivery options (1-3 days tracked via UPS) are as follows:
£30 and over - FREE
Under £30 - £3.95
All deliveries are with UPS so you will receive tracking information once your order has despatched from our warehouse.

International:
International options coming very soon...
About Suck UK.
Nothing but original design since 1999.
Suck UK stands out from the crowd with their unique selection of gifts & novelty items. All products designed in-house from their London studio, and delivered right to your doorstep. Gift giving made easy, we have something for even the hardest-to-buy-for friends and family.
Perfect for fussy friends, novelty lovers, and kitchen connoisseurs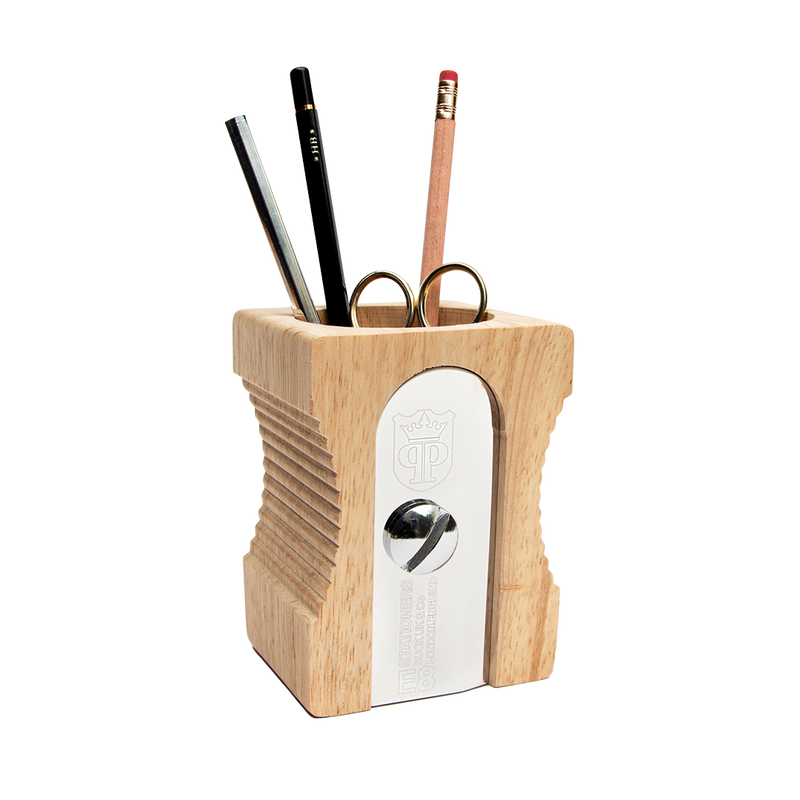 See what the people think
Luckies is a website offering you the chance to buy something very original and something you won't get on the high street. The range of gifts is extensive and many are original and bring a smile to your face, as you choose an item knowing the recipient will have a big smile too.
- Brian Watcham
I ordered the scratch off world map as a wedding gift. The order came in good time, packaged really well to protect it and looks absolutely beautiful. Looking forward to giving it to the newly weds. Great service and on time delivery.
- Mita Patel
I ordered the rock on headphone stand on the 21st December and it arrived as promised the very next day. It was a last minute gift for my son and he absolutely loves it...A must buy for any rock fan 🤘🏾🤘🏾
- Emma Weatheritt
Luckies is a website offering you the chance to buy something very original and something you won't get on the high street. The range of gifts is extensive and many are original and bring a smile to your face, as you choose an item knowing the recipient will have a big smile too.

- Brian Watcham

I ordered the scratch off world map as a wedding gift. The order came in good time, packaged really well to protect it and looks absolutely beautiful. Looking forward to giving it to the newly weds. Great service and on time delivery.

- Mita Patel

I ordered the rock on headphone stand on the 21st December and it arrived as promised the very next day. It was a last minute gift for my son and he absolutely loves it...A must buy for any rock fan 🤘🏾🤘🏾

- Emma Weatheritt